Deli Comercial Mexicana
264 New Main St, Yonkers, NY 10701
Order now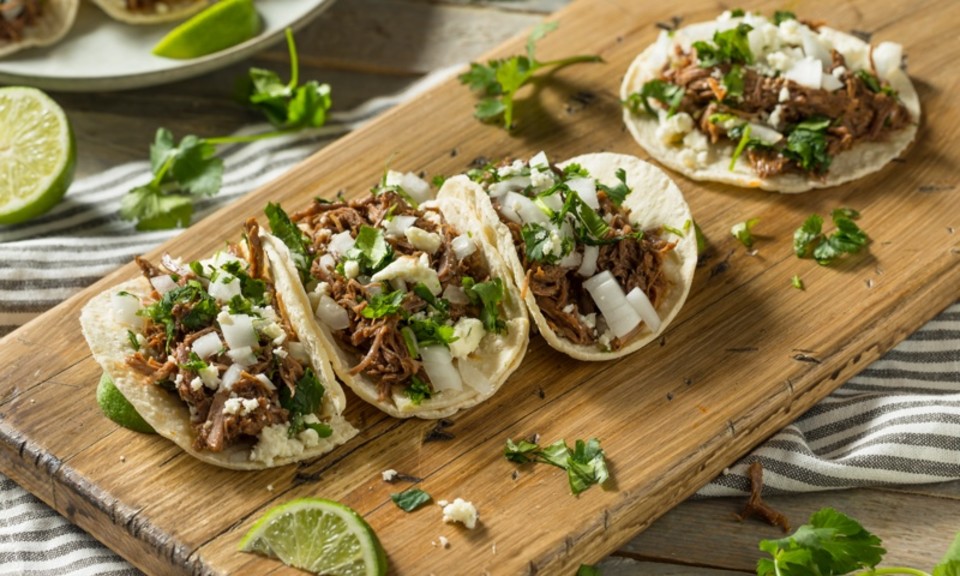 Genesis
This place is a great new Mexican spot my husband and I just discovered. We LOVE Mexican food and this food is so authentic and delicious. Sometimes the orders can run a little long to get home, but when we went to the place we realized that they are so busy getting calls because the place is just so great. They are a small deli that also makes meals, so don't expect to have all choices a restaurant would. Try the tacos de alambre... they are awesome, but a bit greasy.
Mitchell
I'm new to Yonkers and I'm a bit skeptical of Mexican food out here specially since my favorite restaurant is so far away. Not to mention all those delicious tacos out West. I. Was pleasantly surprised. The food was absolutely delicious! The delivery time was surprising, in a very present way. They followed requests to the absolute max! Extremely pleased with this restaurant. Will definitely be ordering from here again.
Davida
I order from here all the time. I always order the mixed fajita with extra jalapenos and cheese. They make it perfect every time! And its always nice and hot when it arrives. My daughter loves the tacos. This place is amazing!!!!
Steven
Amazing Mexican food the tacos are authentic and bigger than I expected. Try the Lengua it's good ! Don't let the weirdness sike you out! You won't regret trying even one I promise you.
Nick
The food tastes very good. The portion size is large and I recommend them. The menu should have more English descriptions to make it a bit easier to order, otherwise, the best food.
erika
sometimes they mess up on the order but today it was super great. the tacos de carnitas was surprisingly good, first time ordering it.
Mario
Great food, great service. Definitely one of my favorite spots! 10/10 would order again.
Quani
AMAZING TACOS! Very fresh food!
Mike
Need to add beverages to menu
Thomas
Large portions good value
About us
Today

Delivery: 11:00 AM - 11:00 PM

Takeout: 11:00 AM - 11:00 PM

Delivery

Monday:

10:00 AM - 11:00 PM

Tuesday:

10:00 AM - 11:00 PM

Wednesday:

10:00 AM - 11:00 PM

Thursday:

10:00 AM - 11:00 PM

Friday:

11:00 AM - 11:00 PM

Saturday:

11:00 AM - 11:00 PM

Sunday:

11:00 AM - 11:00 PM

Takeout

Monday:

10:00 AM - 11:00 PM

Tuesday:

10:00 AM - 11:00 PM

Wednesday:

10:00 AM - 11:00 PM

Thursday:

10:00 AM - 11:00 PM

Friday:

11:00 AM - 11:00 PM

Saturday:

11:00 AM - 11:00 PM

Sunday:

11:00 AM - 11:00 PM